January 26th, 2014
Do you have any investment plans this year?
Are you looking to sell your property this year?
With the New Year upon us and with the Dubai property market experiencing the highest global growth in 2013, it was only natural for the Central Bank to implement new measures, designed to make the market stable and more sustainable. On balance, I am of the opinion that the increased transfer fee from 2% to 4% and the recently enforced mortgage cap will help control the market and ultimately prevent another property bubble.
Fine and Country Real had an incredibly busy 2013 specializing in  the Jumeirah Park community which has continued to be one of the most successful and sought after communities for living and investment.
There is still an incredibly high demand from both buyers and tenants since the beginning of January 2014 ….
The newly constructed North access to the community is almost finished, with the access from Sheikh Zayed road the morning and evening traffic has nearly disappeared and access is now much easier.
The Community Shopping Mall is becoming a land mark with its opening due in a short period of time.
Park and grass areas are giving a more and more livelier environment to the whole community with landscaping and flower beds along the roads looking great!
Sellers!!!  In regards to my clients with properties in Jumeirah Park, it is considered a safe investment with the current prices rising.  The majority of the sellers I am dealing with are not keen to sell at the moment, choosing instead to wait for a couple of years until 2016 with most looking to keep their properties for rent and wait for even better prices to sell.
As the construction development continues in Package 1A (with 5 bed room villas)  and Package 5A (with4 bed room villas)  , hand over is looking likely to be the middle of 2015.  Nova villas in Package 7 will also look likely to hand over by the end of 2016.  In total these 3 packages will give a handover of more than 1000 Villas ready to be occupied.
Dubai banks are showing Finance Buyers to still be very popular.  The new rules of the Central Bank have now limited the mortgage loan value to 75% for property that is less than 5 Million and a loan value limit of 65 % finance in range for property of 5 Million and above. Similarly for off plan property a loan limit of 50 % has been implemented for property that has Pre Registration (Oqood).
The most popular and quickest renting properties are the 3 bed small legacy or regional which is currently renting within the range of 175K to 195k per annum depending on the villas'  location and plot Size and if upgraded.  Novas villas in Package 7 are showing incredible popularity with premiums increasing from 10% to 25 % in some circumstances.
The Fine and Country Jumeirah Park website is proving great interest in the community with around 800,000 visitors up until the end of 2013 with an expected 2 Million by end of 2014.
If you would like to buy or sell a property in with a real estate agency which specialises in the Jumeirah Park community,  and deal with professional, reliable agents with a proven track record of achieving results, then please contact us and visit our website www.jumeirahpark.fineandcountry.ae
Looking forward hearing from you shortly.
Thanks.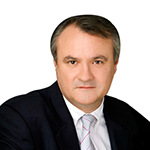 Fadi El Fares
Jumierah Park Specialist.
Categories: Jumeirah park | Tags: jumeirah park, jumeirah park community | No Comments